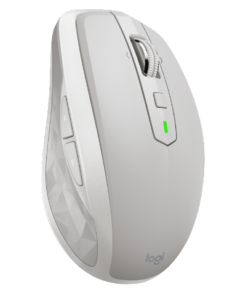 Here's another great gadget gift idea for Dad this coming Father's day.
How about a new Mouse?  (no not a pet one, the computer kind)
If it's been awhile since his last mouse upgrade, the latest from Logitech will impress with new 'flow' technology that allows it to be used across up to 3 computers simultaneously, even copy and pasting from one to the other.
Specifically the MX Anywhere 2S from Logitech would be my pick as a great travel mouse that works on any surface.
It's something he'll probably use every day…which for me is the best kind of gift.