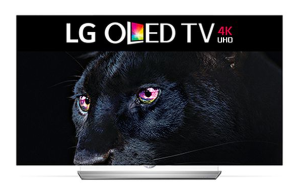 Last year LG introduced Australia to OLED TV demonstrating what could be regarded as the most significant leap in Television technology since colour TV.
Following on from last year's curved screen 4K and HD OLED TVs LG has now released flat screen versions.
Apart from the flat panels the latest OLED TVs are also compatible with High Dynamic range content that offers even smoother motion, more colours and greater contrast depth.   This sounds great when you hear it but as with any visual production I recommend you get down to your local TV retailer to see for yourself.
You'll also find more info on OLED TV at http://www.lg.com/au/oled-tvs.
LG 55EF950T 55″ 4K Ultra HD Flat OLED TV RRP $5499 ($5298 at JB Hi-Fi)
LG 65EF950T 65″ 4K Ultra HD Flat OLED TV RRP $8999 ($8496 at JB Hi-Fi)