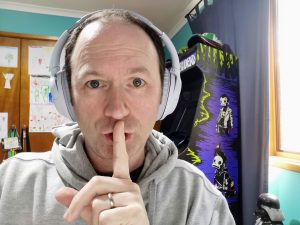 If you're working from a home office comes with a lot of the same problems you'll find in a workplace office…and this includes unwanted noise.
Whether it's from the kids, a neighbour with power tools or just ambient traffic noise, it can really make an impact on your ability to focus.
A great solution is Noise Cancelling headphones, and the latest WH-CH710N Wireless Noise Cancelling headphones from Sony priced from just over 200 dollars also prove that you don't need to spend a fortune to get good results.
I've yet to push these new Sony wireless headphones to the limit, but they do promise up to 35 hours of use between charges, so no problem getting through a full day with the sounds that you choose in your ears.
If you're looking for a bit more quiet while you work or learn I'd recommend looking into these.