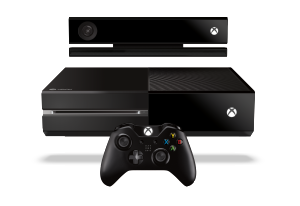 The successor to Microsoft's XBox360 games and entertainment console launches on Friday this week but if you don't buy the XBox One on launch day will you still be able to get one for Christmas?
This was just one of the questions I put to Adam Pollington from XBox Australia when I sat down with him late late week.  Adam also talks about many of the key features you'll find on the XBox One, like the ability to play games and watch TV at the same time plus some of the big game titles to look out for. Listen below.
The XBox One will hit stores on November 22.  While video games stores across Australia will be opening their doors at midnight for the launch, EB Games will be hosted official midnight launch parties at the following locations.
EB Helensvale, QLD
EB Tea Tree Plaza, SA
EB Knox City, VIC
EB MacArthur, NSW
EB Werribee, VIC
EB Rockingham, WA (Breakfast)
For more details, including individual store opening times see www.events.ebgames.com.au