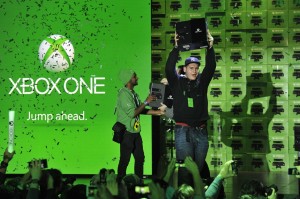 It's been quite a few years since we've had a real 'console war' leading up to Christmas, but that's exactly what was happening last year with Microsoft's XBox One and Sony's Playstation 4 released within a week of each other in November.
Both consoles reported good pre-order sales success, however for those who hadn't pre-ordered PS4 stock was scarce with further shipments not expected until February.   The threat of stock shortages were also hinted for the XBox One, however generally they remained in good supply for those who wanted to pick one up in time for Christmas.
So what does this all mean?
Well, while local sales numbers for both consoles have not been revealed, Sony has revealed that 4.2 million Playstation 4 units had been sold gloabally as of December 28, 2013.   Just one day earlier Microsoft also revealed that "over 3 million Xbox One consoles were sold to consumers in 13 countries before the end of 2013".
More information on XBox One – XBox Australia website
More information on Playstation 4 – Playstation Australia website