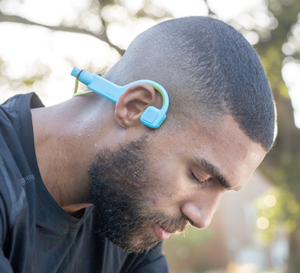 An Australian Entrepreneur is getting ready to launch Sports headphones that offer both in-ear and off-ear listening options – making the CONDUIT Sports headphones a unique offering.
Last week I spoke to Stefan Bisits Bullen who explained explains how bone conduction technology used in the headphones works and what sort of user will be interested in this product. Listen below.
The crowdfunding campaign on Kickstarter to raise funds to bring the Conduit Sports Headphoens to market (with a big discount) can be found at 
www.conduitsports.com
.  You can also view the video below to find out more.