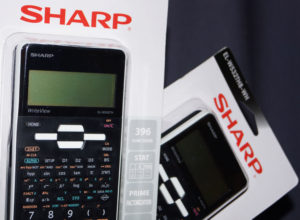 With many students recently heading back to school after a few weeks off, perhaps a new calculator could inspire a new found love of maths.  Sharp has provided 2 of their new WriteView Calculators for Tech Daily to give away this week (Valued at $59.95 each).
The new EL-W532THB-WH Calculators are officially approved by the NSW Board of studies as a recommended High School model.  Other features include a protective cover, a large high resolution 4-line dot matrix screen, up to 396 scientific and statistical functions, fraction calculations and drill mode.
Enter below now to Win!