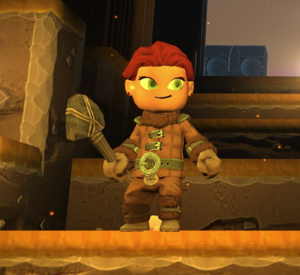 This week I powered up the XBox One console to check out the newly released game, Portal Knights.
Visually the game is reminiscent of Minecraft, however there's more to this role playing adventure as your character embarks on an epic quest that involves plenty of mining, crafting and battling…leveling up your ranger, mage or warrior along the way.
Initially Portal Knights may appear to be for the younger players, however there's nothing stopping players of all ages enjoying this digital adventure makes good use of imagination and problem solving skills.
If you'd like to win a copy of Portal Knights for Playstation 4 or XBox one, simply tell us about your favourite video game moment using the entry form below.   The most creative entries (as judged by Tech Daily) will win either a digital download copy of the game for PS4 or XBox One thanks to 505Games.
Winners will be notified via email on June 12.