I can't wait until everyone has access to a 5G mobile network because it's going to be a real game changer for home broadband.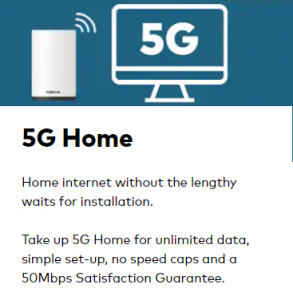 Optus has just launched their 5G powered home broadband plan and not only does it compare well against wired NBN connections in terms of price, it's likely to outperform them too.
5G broadband is capable of much higher speeds and data volume than existing wired technology and Optus is offering a speed guarantee plus unlimited data – which is a first in mobile broadband for Australia.
You'll find more in on the Optus offer here – https://www.optus.com.au/broadband-nbn/5g-home-broadband