If you're looking to update your current iPhone…Apple has 4 coming out over the next month.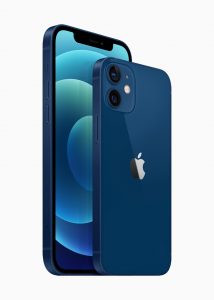 From Friday this week you'll be able to get your hands on the iPhone 12 and iPhone 12 Pro…..
with the iPhone 12 Mini & iPhone 12 Pro Max available from November 13.
To simplify things, the new 'PRO' iPhones offer Pro Camera features, the iPhone 12 is thinner, smaller and lighter than the 11 (but still with the 6.1 inch screen) and the iPhone 12 mini is, as you'd expect, smaller with a 5.4inch screen.
All of the new iPhone 12 models support 5G networks (and not just in Australia) plus can charge wirelessly using the new, fast Magsafe charger (not included with the devices though).
Full information on the Apple Website.