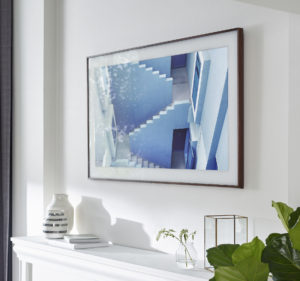 When is a TV not a TV?  When it's pretending to be a piece of Art.
That's what Samsung are doing with their latest lifestyle TV called The Frame which is designed to hang on your wall like a piece of framed artwork.

Yes you can still watch your everyday TV or Netflix on The Frame TV, however it also features an 'art mode'  it displays a range of custom digital art pieces…or even your own with brightness settings to match the room so it looks like a piece of framed art.
Pricing and Availability
The Frame by Samsung is available in two sizes from select retailers nationally.
55-inch: RRP $3,299
65-inch: RRP $4,699
Customisable Frames for the TV will cost $299. Customisable Frames come in White, Beige Wood and Walnut in both 55" and 65".