Here's a Wireless security camera that can stay connected just about anywhere.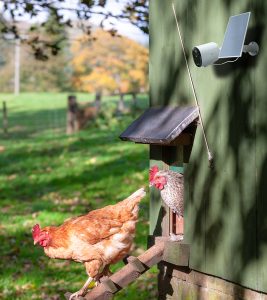 If you've got an area on your property that you'd like monitored by a security camera but it's out of range of WiFi, a great new solution could be the Arlo Go 2 4G + Wi-Fi mobile security camera.
Running on a swappable rechargeable battery, the camera offers all-weather protection, two way audio, colour night vision, a built in siren and built in GPS…just in case you're having trouble finding it.
Naturally to take advantage of the 4G connectivity of this security camera you're going to need a sim card with a data plan, but if you're putting the camera in a quiet area where there's not much going on then you won't need a large data plan.

Get more info on the Arlo website.