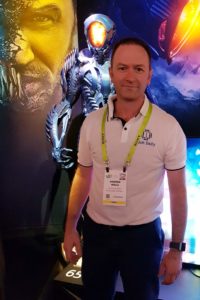 It's certainly been a busy week so far at CES 2019 in Las Vegas taking in as much new consumer technology as possible and finding the best 'gems' to let you know about.
Some of the buzz themes for 2019 include 8K TV, Self-Drive Vehicles, A.I and Connected Devices.
In the latest episode of my new podcast, The Tech Feed, I talk to Jeremy Senior from Samsung Australia about some of the smart things they are doing in the kitchen. You can listen right in on the right side of the page or in your favourite podcast app. Enjoy!
Tech Daily is attending CES® thanks to partial sponsorship of costs by by Intel Australia and Swann.
CES® is a registered trademark of the Consumer Technology Association.