How bad is it when your Wi-Fi connection isn't great?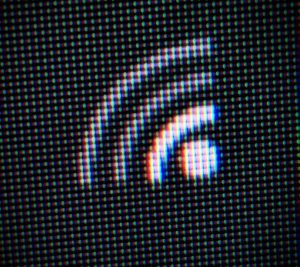 Well there's actually been some research commissioned on this by Amazon Devices that proves poor WiFi is a real problem in Australia.
The research revealed that 62 percent of us are dissatisfied with our internet connection and 26 percent say that poor wifi has impacted our work.
But just how great is that impact?  Well the research suggests that poor internet connection costs Aussie businesses 100 hours a year in lost time, per worker.
It's not just our work that is suffering either. Almost a sixth of Australians admitted to becoming irritable and arguing with friends, family or partners due to poor Wi-Fi, whilst 31% of us have struggled to
connect to streaming services to watch movies and TV shows (we've all been in that place).
Some other interesting findings from the YouGov survey include;
? One in three (32%) Australians take to using their phone's hotspot in order to maintain their connection
? For almost one in ten (8%), connectivity has been so bad they've had to go to a public venue to access free Wi-Fi
? Men (67%) are considerably more likely than women (58%) to say they wish they had a better internet connection in their
home
? Men (20%) are almost twice as likely as women (11%) to say they lose between thirty and forty-five minutes each day due
to their failing internet connection.
? Men (30%) are more likely than women (23%) to say that poor internet had impacted on their work while at home.
Results by age:
? The importance of having better internet connections is most prevalent amongst younger generations, Millennials (69%)
more likely to wish they had a better internet connection at homes, ahead of Gen X (59%).
? Millennials (31%) are more likely to say they only lose between five and fifteen minutes of connectivity when working from
home each day, compared to Gen X (21%).