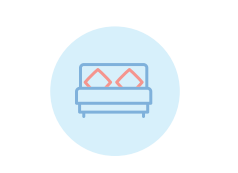 Your Smartphone may be preventing you from getting a good night's sleep.
According to a 2016 survey by Sealy Posturepedic, 75 percent of Australians experience sleep issues…and sleep expert Dr. Amy Reynolds says that late night online interactions on smartphones or tablet devices are not helping.
At the time of the survey, I spoke with Dr. Reynolds about the sleep survey and just how mobile devices are making it harder for us to doze off at night.  Listen below.