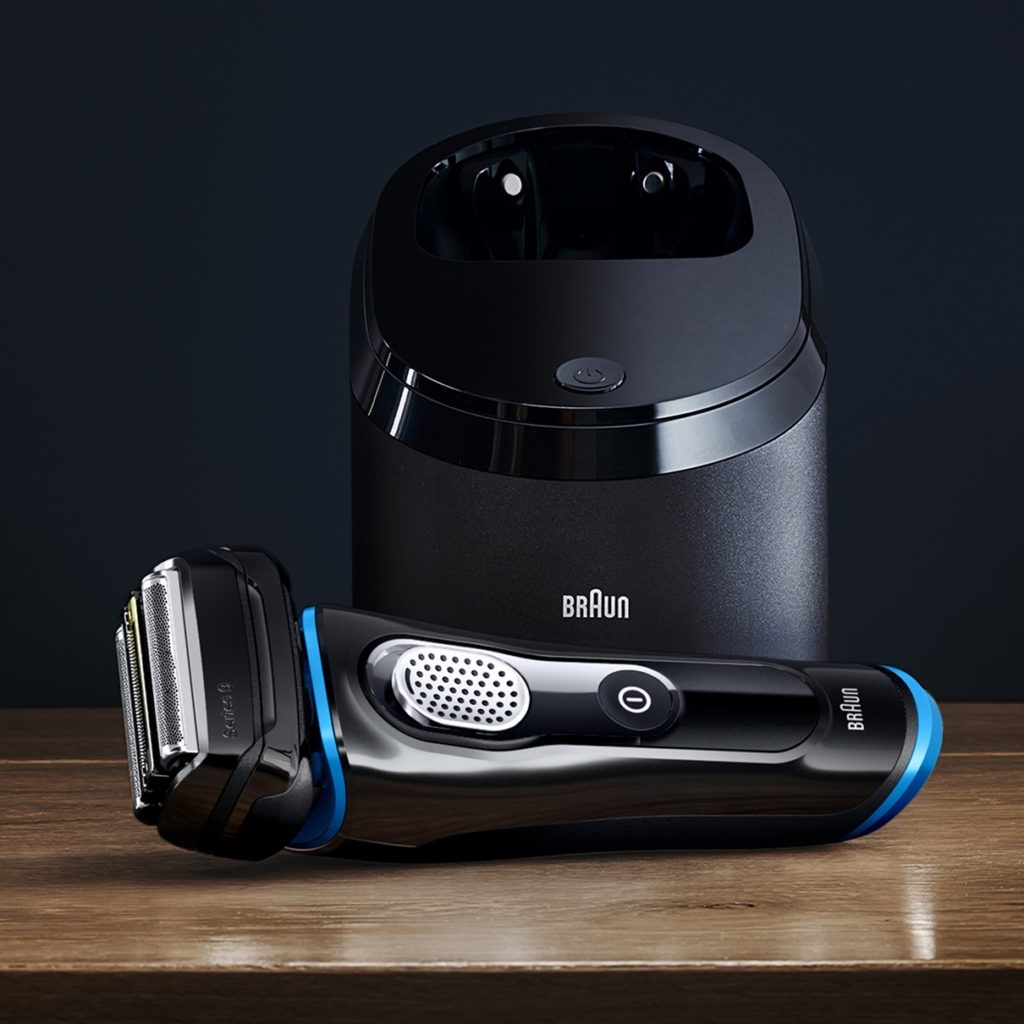 Here's a tech upgrade for the guys…but it's not a big screen TV.

I've been testing out the Braun Series 9 electric shaver….after using my current shaver for almost 10 years…and the improvements and benefits are noticeable right away.
For this short review I'm specifically referring to the move up from a previous Braun electric shaver, the series 7.   Up to this point the series 7 did a great job every day and was cleaned and maintained as recommended, yet I was sold on the Series 9 from the first day.
It starts with the ergonomic design of Series 9 with a more natural feeling grip, but yes it's also much more efficient at its job thanks to its ability to do 40 thousand cross cutting actions a minute….with 5 shaving elements to deal with different types of hair.
That shaving head can also be locked in 10 different positions (I didn't use that feature however I'm told is useful for tricky parts of the face like under the nose and chin).
Also worth noting;
The Braun Series 9 can be submerged in water (up to 5 meters) and it can be used dry or wet with shaving get or foam.
Basically, the daily shave is better, faster and more comfortable.  Get more info on the Braun Series 9 HERE.