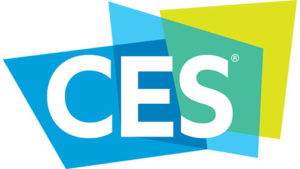 If you're interested in what's next in the world of technology, it's likely to be at CES® in Las Vegas this coming week.
This annual showcase of the latest and yet to be seen technology is already promising plenty worth looking at,  from the strange and unusual to the innovate and practical.
From Sunday night (U.S Pacific time) Tech Daily is on the ground in Las Vegas to check out not just the amusing oddities that pop up at this type of  event, but to get the latest news from the technology brands we use every day such as Intel, Samsung, LG, Telstra, Netgear, Belkin, Dell, Swann, Panasonic and much more.
Be sure to drop back here thought the week to see what I've uncovered or subscribe to The Tech Feed podcast on Spotify or iTunes for the latest news and interviews from the event.   Catch you soon!
Tech Daily is attending CES® thanks to partial sponsorship of costs by by Intel Australia and Swann.
CES® is a registered trademark of the Consumer Technology Association.