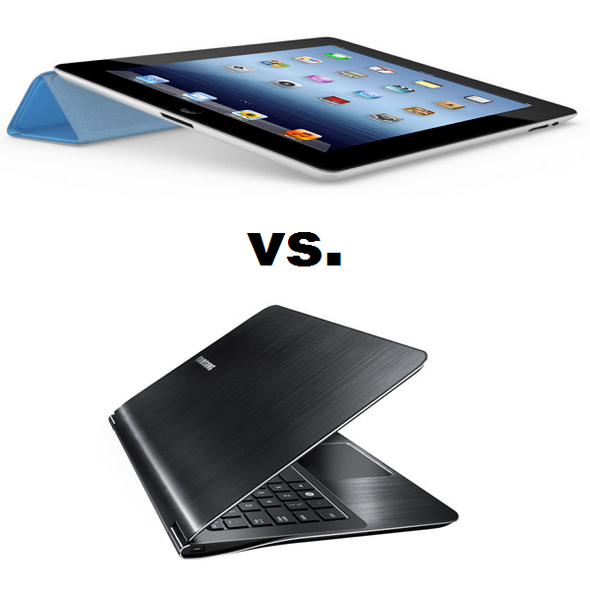 Tablet or Ultrabook?  Which is better? Well the real question is what exactly do you need it for.  Answer this question and you're on your way to getting the right device for you.
If you're constantly on the go then weight and a slim form factor could play a big part in your decision so a tablet device may be more suitable.  If however there's a chance that you need something that could also spend quite a bit of time sitting on a desk then a device with a real keyboard a slightly larger screen may prove more productive…which leans towards an Ultrabook.
But just to throw a spanner in the works there are also now hybrids in the market known as '2 in 1' devices…which offer the best of both worlds…though Apple doesn't make one.
Personally I'm now spending more time using a Microsoft Surface Pro 3 than on my iPad (yes it's somewhat of a luxury to have both).    I write quite a bit so the keyboard is great, but being able to detach the keyboard and use the device as a tablet is also great for meetings where I like to take handwritten notes on the device with the touch pen.   The Surface Pro 3 also has a powerful 4th generation Intel core processor in it so I can get the performance I expect from a desktop PC when I need it.