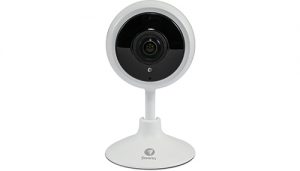 Swann Security is demonstrating a number of home/business security camera solutions for 2020 at the Consumer Electronics show in Las Vegas this week but one in particular has managed to capture the attention of the CES Innovation Awards Judges.
While not appearing on store shelves for  few months, the Tracker Camera has received an innovation award in the smart home category.
This week I sat down with Jeremy Stewart from Swann to talk about the new Tracker Camera and more.  Listen below.