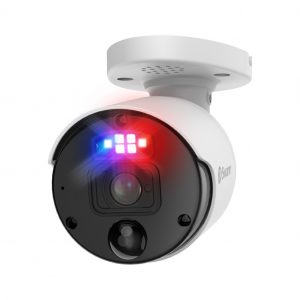 At a time when many people are starting to move from working from home back to the office…and going away on holiday, home security is back in focus.
One of the latest home security camera systems to help put minds at ease is the Swann 4K wired pro enforcer.
This consumer friendly home system comes with commercial grade features like 4K video, Colour night vision, face recognition, person and vehicle detection…and controllable, motion activated red & blue flashing lights.
If that's not enough of a deterrent for would-be thieves, it will certainly all be caught on camera.
Get more info on Swann's 4K wired Pro enforcer security system on the Swann website.