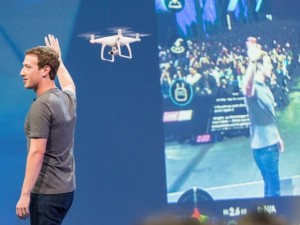 Thanks to the latest streaming video technology it's now easier for anyone to share live streaming video with the world.   
A recent update to Facebook's mobile App can have you streaming live video to your friends or followers almost instantly, with a copy of the video left on your timeline for anyone who missed the live stream.
Even more recently Facebook has given other developers access to enable this feature in their own facebook Apps which has given owners of some users the ability to stream live video from their flying drone.   DJI has now updated its DJI Go app to allow several of its drones to stream live video directly from their cameras to Facebook.
To see some of the Drone Videos that have already streamed live on Facebook – Look here.