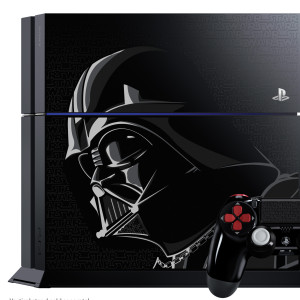 2015 is looking like a great year for Star Wars fans….but it goes beyond just the next movie release.
Alongside the release of a Star Wars Battlefront video game in November, Sony has announced a new Playstation 4 hardware bundle…which will naturally be Star Wars themed.

The new limited edition PS4 system is inspired by Darth Vader…featuring his image on the console, along with the star wars logo….and as Black is Darth's colour, well they won't have to make any changes there.
The PS4 console bundle will also feature a digital download voucher for some classic star wars games….look out for it in November.