More users, Parental controls and additional playlist features added now part of Spotify's family plan.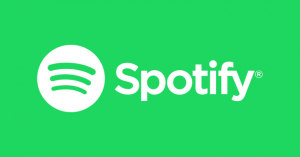 Spotify Premium Family subscribers have access to 50 million tracks of ad-free music, so it makes sense that in a house hold of various music stages and ages, some parental controls should be put in place. This is just one of the new features introduced by Spotify this month.
The new Spotify Premium Family Plan allows for six individual accounts (for people living under the one roof) for $17.99 per month.
Parents are now in control of the Explicit Content Filter setting of all sub-accounts on their plan….and this filter can't be tampered with by other users on their devices.
For families that like to enjoy music together, the new Family Mix playlist feature is updated regularly to include songs that everyone in the family life and can be optimised for the enjoyment of those listening at the time.
What are families listening to on Spotify?
Some of the top songs enjoyed by family plan members on Spofity include, Shallow by Bradley Cooper and Lady Gaga, Sunflower – Spider-Man: Into the Spider-Verse by Post Malone and Swae Lee, and Happier by Bastille and Marshmello.
The most listened to artists by Spotify Premium Family subscribers globally include Ariana Grande, Drake, Queen, Billie Eilish and Khalid
You can find more information on the new plan HERE.