Vinyl is back in style, but that doesn't mean you need to use old turntable technology.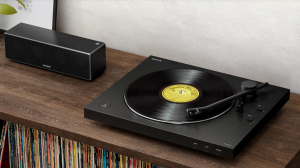 Sony has just released a new Bluetooth enabled turntable which means that with a single button push you can connect it to a bluetooth speaker or headphones.   
You can however also plug the PS-LX310BT  turntable into an existing sound system a wired connection…and there's a USB connector to get thone vinyl tunes to your PC.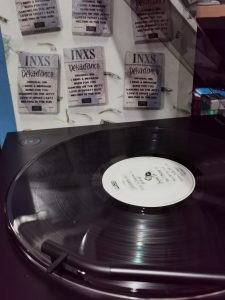 Luckily I had some vinyl on hand for this review, so enjoyed some INXS remixes from 1984.
Sony's PS-LX310BT  Bluetooth turntable costs 299 dollars.