Surround sound can be an amazing experience, and now thanks to Sony you can now enjoy 360 reality audio…in a standard set of headphones…and it sounds simply amazing.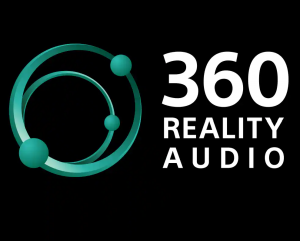 What they've actually done is remix and remaster music in a spherical sound field which you can then listen to via a compatible music streaming service smartphone app.
Now as mentioned you don't have to have special headphones to take advantage of the technology however if you do happen to have Sony headphones you can enhance the experience further.
I've tested 360 Reality audio on the Deezer streaming service with both Sony In-ear headphones and Sennheiser on-ear headphones with great results.
Earlier this month at CES in Las Vegas I visited Sony's demonstration booth to experience 360 Reality Audio and speak to one of the product experts about the technology.  Listen below.
Tech Daily attended CES this year with support from Intel, Sony and Swann.