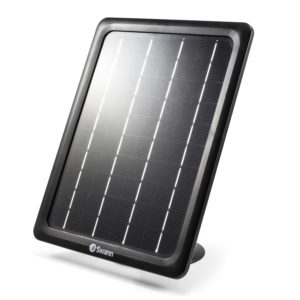 What makes DIY home security really easy now is wireless technology.   Self install wireless security cameras can be installed in just a few minutes, however true wireless systems run on batteries so will need to be recharged.
One solution that Swann has just released to make this easier is a small solar panel for use with their smart security cameras.
This would be an idea solution for cameras mounted in high, hard to reach places.  Simply mount the small solar panel close by and connect it to the camera for charging during the day.
The Solar panel costs 99.95. Get more info from the Swann website.