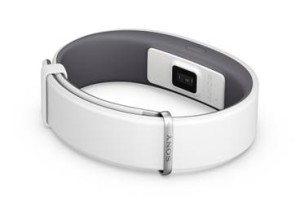 Wearable fitness.  In the past couple of weeks alone we've seen new devices hits the market from Microsoft and Fitbit…and now there's a fitness band from Sony.
The SmartBand 2 automatically tracks activity such as walking and running using heart rate and accelerometer readings to gauge your fitness and stress levels….plus will keep an eye on how well you sleep.
Beyond that there's the expected message, call and social media notifications and the Smartband 2 will even alert you if you stray too far from you android phone.
Sony's Smartband 2 will set you back just under 200 dollars.  
Tech Specs
Requirements
Android 4.4 and onwards or iOS 8.2
Bluetooth® 4.0 Low Energy (BLE)
Lifelog
SmartBand 2 host app (Android™ or iOS)
Controls
Power on/off
Media remote (tap function)
Connectors
Standard micro USB for charging
Battery
Up to 2 days
Up to 5 days in STAMINA mode with HR measuring turned off
Features
3 LED indicators
Notifications
Bluetooth® 4.0
NFC
Waterproof* IP68
Sensors