The humble smoke alarm.  It sits unnoticed until their is a problem or we hear an annual reminder on the radio to change its batteries, but there is actually a smarter option.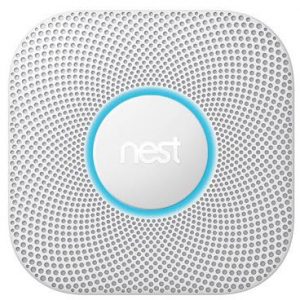 That's right…a Smart Smoke Alarm.

Now I like to stick with reputable brands so I suggest taking a look at the Google Nest Protect product.
With both wired and battery powered options, it can detect smoke and carbon monoxide in your home and will not only sound an alarm but tell you what room the alert is coming from and the nature of the alert.
Naturally the best benefit is getting an alert on your phone if there's an issue when you are away from the house.
Google's Next Protect comes in wired and wireless (Battery powered) versions for $189 at retailers like JB-HiFi and Officeworks.