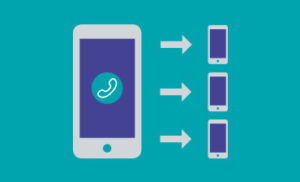 Just how bad is it for business to miss a call?
A recent survey from Optus revealed that 85% of respondents said they would be tempted to call another company if they don't get through on the first attempt, and 74% were frustrated about not being able to connect to a business.    Further to this almost half of those surveyed (45%) would look upon a business they couldn't get in touch with as 'unprofessional', with a further 6% admitting it would be 'extremely unprofessional'.
What this tells us is that missing a call from a potential customer is defately bad news.
The solution could be Optus Loop, a new service to ensure those calls are answered.   Last week I spoke with Matthew Ball from Optus to find out more.  Listen below.
For more information visit the Optus Loop Website.