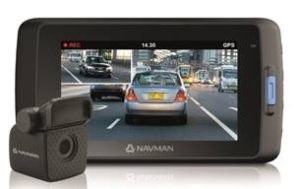 Car Dash-Cams have proven themselves to be a handy tool for resolving any questions around road incidents and capturing unusual moments on your road trip…but now you can share those videos faster.
Navman's new Dash-cams (Models MiVue780 and MiVue850 ) are equipped with a feature called Ezyshare that uses WiFi to upload video footage from the camera straight to your smartphone. From there you can quickly share the video via email or social media.
Among other features the new Navman Dash-cams can also remind you to turn on your headlights in low light conditions and to take a break after 2 hours of continuous driving.
The MiVue780 has an RRP of $249 and the MiVue850 has an RRP of $449.   
Learn more about these dash-cams at https://www.navman.com.au/products/dashcams