Over the past couple of years we're really seen a surge in the number of completely wireless security cameras on the market (that's camera's that are battery powered and transmit video via Wi-Fi). These cameras offer great convenience as they are very quick to install and move around if needed and you could go weeks without having to recharge them.
If you're looking to install a camera in position that's a little less convenient then you'll need to get one that uses plug-in power. The new Outdoor Secrutiy Camera from Swann fits this situation nicely.
When Swann asked if I wanted to review this new smart camera I had just the right spot in mind to test it out.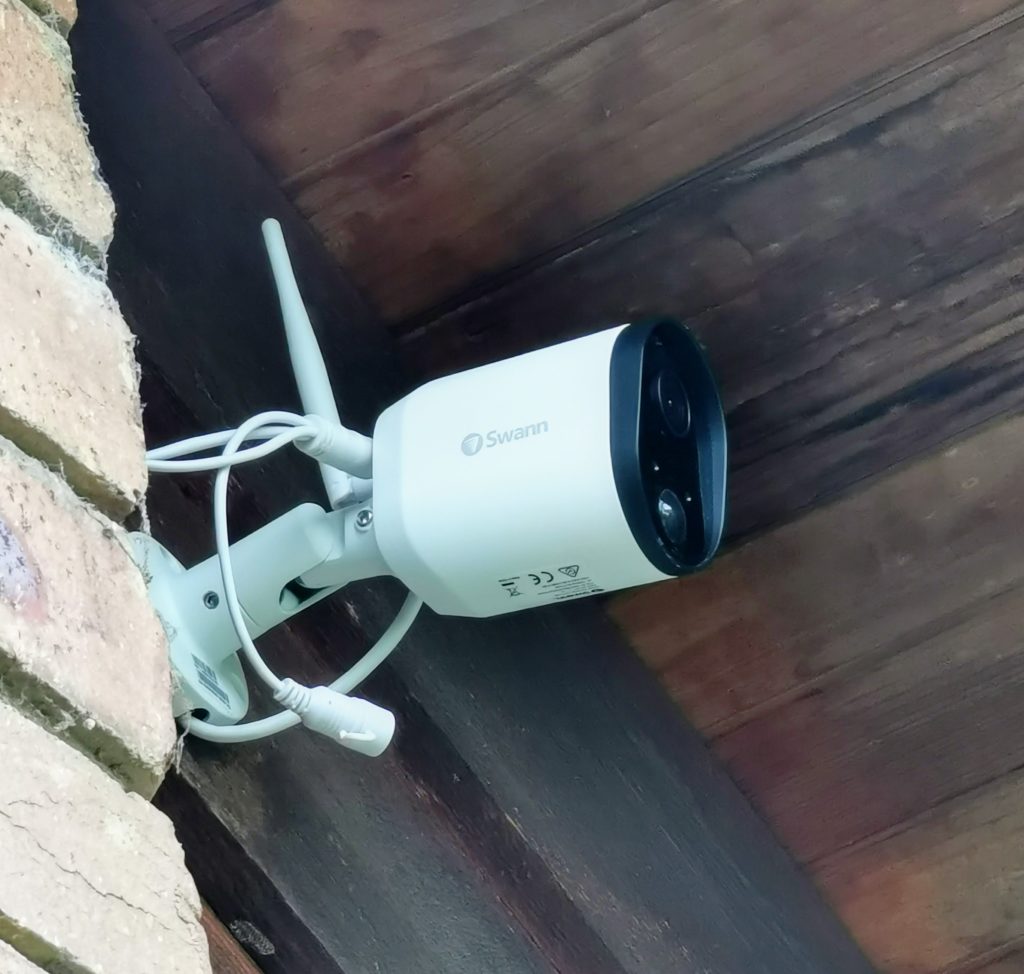 Out the front of my house the perfect spot for a security camera is about 3 meters up, so requires a ladder for access…a big, long, clunky to move around, heavy ladder.
Installing a battery operated camera here would not be ideal (unless you paired it with a solar panel – which you can do) and in this case access to plug in power was quite easy as there are various power points under the house so it was just a matter of feeding the power cable down and under. This is where Swann's outdoor security camera is really great, as it comes with 18 meters of power cable.
The result is that the camera was reasonably easy to install (not a fan of ladders but I had someone holding it for me) and I don't need to worry about having to keep it charged up thanks to the connected power. As this is one of Swann's smart cameras I can also view it live from the SAFE by Swann App on my phone or though my Google Home Hub device. If you have a Google connected smart TV you can also view your video feed there or on an Alexa screen device.
Other great features of this camera include motion and heat sensing, plus night vision to the range of 30 meters. Perfect for the driveway.
The Swann Wi-Fi Outdoor Security Camera costs $199 (or $379 for a two pack). Get full details at
https://www.swann.com/au/swwhd-outcampk2