When you start forking out serious money for a high end smartphone it's a smart move to keep it protected from everyday bumps, scratches and drops.
Now there are plenty of protective cases on the market that will do this however the problem with many is what while they offer great protection, they do so at the expense of the asthetics of the device.
For me, Samsung's Galaxy Note 8 is one of the best looking devices I've had the pleasure of reviewing over the years so wrapping it up in a case that hides all of this seems to work against one of the great appeals of this smartphone.
So my first tip in this area is to stay away from generic cases – that's any case that wasn't specifically designed for your smartphone.   These mostly fall into the category of 'fashion' cases, not 'protective' cases so don't offer any real protection and may prevent easy access to some of the phones buttons or features.
For Samsung's Galaxy Note 8 I've had a look at a few options over the past week.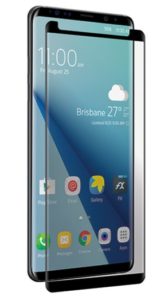 Pureflex Case from 3SIXT.
This case offers basic protection for the Galaxy Note 8 and slips on in a few seconds.   The best thing about this case is that it's very slim and clear so the beauty of the Note 8 is not hidden from view.  There are no specifics around just how much impact protection this case provides however I would definatly recommend combining it will the edge to edge glass screen protector  to protect against scratches.  RRP is just $24.95.
Symmetry Series from OtterBox.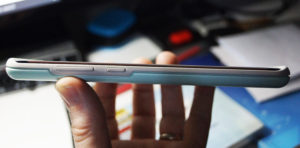 Moving up a level in both protecion and price is the Symmetry Series case from OtterBox.     Specifically this case has been tested for protection from drops and with a raised top and bottom front edge you'll be better protected even with front-down drops or tumbles.
Now Otterbox does offer a couple of other protective cases for the Galaxy Note 8 however I particualaly like the Symmetry series for it's slim profile that respects the slim design of this particular device.   The case still offers access to all of the Galaxy Note 8's features, including the S Pen.
There is also a clear version of the Symmetry Series case so your striking new phone won't be hidden from view (though perhaps you might enjoy the Berry Jam coloured case too).  RRP is just 49.95.