Here's some pocket sized hi-tech fun that will help you enjoy getting outside.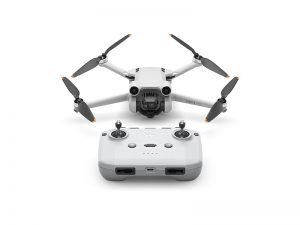 DJI recently released their Mini 3 Pro drone and thanks to new sensor technology is now easier and safer to fly.
The foldable design of the DJI Mini 3 pro means it can fit in the palm of your hand…or in your pocket and it weighs just 249 grams.
This new Mini drone is also equipped with tri-directional sensors and advanced pilot assistance systems for real time obstacle avoidance.  So with safety taken care of you can better enjoy capturing 4k video and 48 mega pixel photos.
The DJI Mini 3 Pro costs around 1100 dollars.