Sony has just announced that 24 years after the launch of the original PlayStation games console in Japan on December 3 1994, it's releasing a miniature size version called the PlayStation Classic.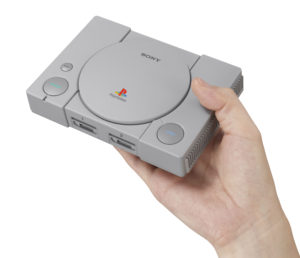 The design of this new mini console resembles the original nicely (I have two original consoles) however fits almost into the palm of your hand.    Unlike the original you won't be loading any games of CD, instead the PlayStation Classic will be loaded with 20 games including Final Fantasy VII, R4 Ridge Racer Type 4, Tekken 3, Wild Arms and Jumping Flash.
With a release date of December 3, the PlayStation Classic will retail for $149.99 in Australia.
Get more information at https://www.playstation.com/en-au/explore/playstation-classic/