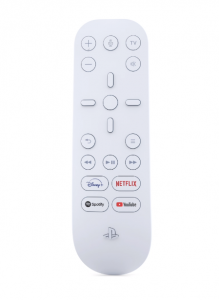 Sony's Playstation 5 is hitting stores on Thursday this week (mostly for those who got in quick with pre-orders) and it's a console that's not just built for games.
For those who enjoy streaming entertainment you can also pickup the new PS5 Media remote that features dedicated buttons for Disney+, Netflix, Spotify and YouTube.

The media remote is great for convenience and it's only 30 dollars but you don't have to have it.   Just like with previous PlayStation consoles you can also navigate using the Dualsense controller that comes with the PS5.