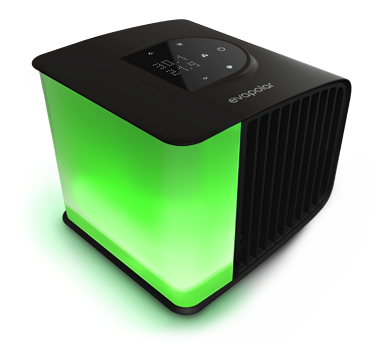 Air conditioners can be expensive to run, however here' s personal space cooler that won't spike your energy bill.
EvaSmart is a personal air conditioner that humidifies, purifies and cools the air in an area of up to 4 square meters down to around 15.2 degrees (depending on the ambient temperature and humidity).  Like other evaporative coolers you need to fill it with water but one fill should last around 6 to 8 hours.
I tested the EvaSmart out as a bedside cooler and it worked well over some of those really hot night's we've had lately however given it's compact form you may also find a good place for it on your work desk.
The EvaSmart doesn't take up much space and only users 12 watts of power…in fact you can even run it off the USB port on your laptop.
The EvaSmart will cost you between $375- $399.