What would a smartphone be without a front-facing camera.
One of the problems with smart phone cameras is that the front facing camera…the one you use for selfies actually takes up valuable screen space.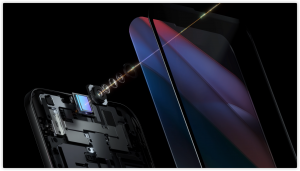 Smartphone manufacturer OPPO is looking to solve this and has just unveiled their next generation under-screen camera technology.
This smartphone  hardware innovation places the front-facing camera under the phone display in a way that maintains the integrity and consistency of the entire screen, managing a balance between screen quality and camera image quality.
While OPPO has been showing off a prototype device with under-screen camera, research and development continues to bring a more immersive, true full-screen under-screen camera system to users worldwide.