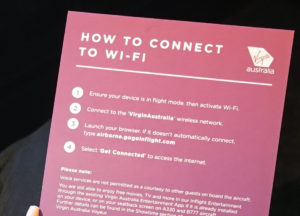 Sitting on a flight to Los Angeles and felt disconnected?  You're not alone.
According to new research commissioned by Virgin Australia,  70% of Aussies feel frustrated they couldn't access the internet during a flight…and 28.5 % say the've missed out on important news while in the air.
As Virgin Australia announced WiFi would be available on all flights between Australia and Los Angeles this week, I caught up with Cyber Psychologist Dr. Andrew Campbell to talk about 'Net-Lag'.  Listen below.