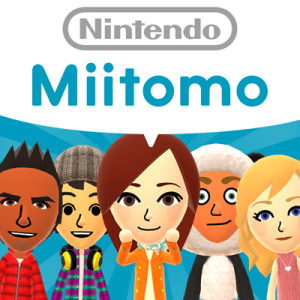 This month Nintendo is launching a new game…but for the first time ever it's not being released on Nintendo hardware.
MiiTomo is an new social game for Android and iOS devices.
Free to play, MiiTomo uses Nintendo's Mii characters (A virtual version of you) that can interact with the Mii characters of your friends.
The MiiTomo game creates conversations between the characters, the poitn of which is to discover surprising facts about your friends that you never knew before.    Now while the basic game is free, it will contain micro transcations…that is you can buy things such as costumes and accessories for your character.
For more info on MiiTomo visit https://miitomo.com/en/