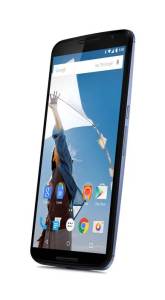 2014 has quickly become the year of the 'Phablet', smartphones with screen so large you could easily mistake them for a Tablet device.
Apples iPhone 6 plus with a 5.5 inch screen and Samsung's Galaxy Note 5 with a 5.7inch screen are a couple of the latest examples but coming next month is Motorola's Nexus 6…complete with 6 inch display.
What's special about Nexus devices is that they run a pure version of the Android Operating system, which means there are no tweaks or buit-in apps from the manufacturer.
Motorola's Nexus 6 smartphone will also be the first to feature the latest version of the Android operating system nicknamed "Lollipop". Get more information on the Nexus 6 at http://www.motorola.com/us/Nexus-6/nexus-6-motorola-us.html