How safe is your smartphone online?  Just like with a desktop or notebook device, you should be using tools that provide internet security and privacy for a safe online experience.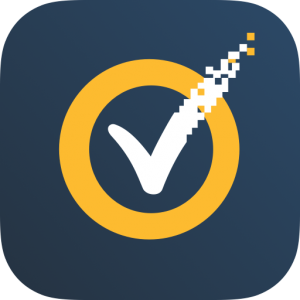 Norton LifeLock has just launched the new Norton 360 app for iOS and Android devices, offering a suite of security and privacy features that are easy to access and manage on your device.
A paid subscription provides the following features (depending on your plan and device)
Dark Web Monitoring : Monitors the dark web and notifies you if we find your personal information.
App Advisor for Google Play: Scans Android apps before you download them to help protect against mobile threats like malware, ransomware, adware and privacy leaks.
App Advisor for existing apps: Scans your existing apps on Android and app updates for online threats like malware, ransomware and privacy leaks.
Device Security: Protects against vulnerabilities cybercriminals may use to take control of your device or steal your personal information.
Wi-Fi Security Alerts: Notifies about Wi-Fi networks under attack by cybercriminals who might eavesdrop on your Wi-Fi connection to steal or glean personal information or infect your device with malware.
Secure VPN: Allows you to access your favorite apps and websites when connecting to Wi-Fi at home or on-the-go with the reassurance of bank-grade encryption.
Web Protection: Helps protect your device and your personal data from malicious sites that install ransomware, trojans and other cyberthreats.
Password Manager: Helps you take control in protecting your online passwords.
Get more information at https://au.norton.com/internetsecurity
Android App – https://au.norton.com/mobile-security-for-android
iOS App – https://au.norton.com/mobile-security-for-ios