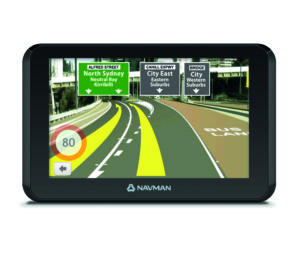 If you need help in the car navigating from A to B in your car, listening to directions given by the maps app on your phone might be ok for you…on the other end of the spectrum is the Drive Duo 2 device from Navman.
More than just a GPS navigation device, the Drive Due 2 with 5 inch screen also features a full HD dash cam and a front collision and lane departure warning system that will keep help keep drive safely.
The enhanced navigation system also ensures you get plenty of notice so you're not caught out by sharp turns or merging lanes…plus this driver navigation gadget even lets you answer calls hands-free.
The Drive Duo 2.0 from Navman has a RRP of $279. Get more info at https://www.navman.com.au/products/car-gps/drive-duo-2-0