Google has just  unveiled their latest Pixel phones, a new Nest smart speaker plus latest Chromecast with Google TV.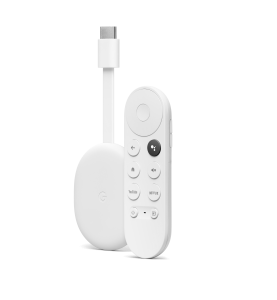 While the Pixel 5 and Pixel 4a (5G) are noteworthy as Google's first 5G enabled devices and the new Nest Audio speaker is an exciting update promising 'room filling' sound, the Chromecast update has a feature that many have been wanting for quite some time.
A Remote control.
Until now, you've had to rely on using the cast feature on your smartphone to view content from your favourite streaming services and apps, but with the new Chromecast you can access services like Netflix, Stan, Prime Video, Disney+, 9NOW, ABC iView and more all via the remote control.
The Google Assistant can also be accessed via a button on the remote.
Chromecast with Goole TV is available from October 15 in stores, however you can also pre-order now via the Google Store where you can access the 'Sunrise' and 'Sky' coloured devices exclusively.