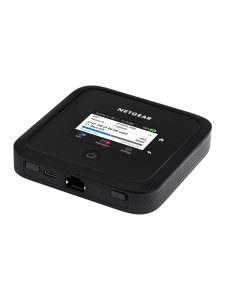 If you need to have a fast Wi-Fi hotspot wherever you go for work or play, Netgear has just launched a new mobile router that takes advantage of the latest technology.
The Nighthawk M5 5G router can provide faster network speeds by connecting to 5G mobile networks, plus using the latest WiFi 6 standard you'll also get a faster connection between the router and supported devices.
The Nighthawk M5 is ideal to provide mobile internet for business or to take with you on holidays and you can expect to get around 13 hours of usage on a single charge.
Available through Telstra outright or on a monthly plan.  It's also worth checking that 5G is available in the area that you want to use this device.