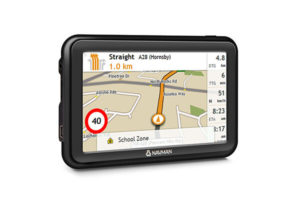 Why use a dedicated GPS device when you have maps on your smartphone?
It seems a fair enough question to ask as you'll find a 'maps' app available for just about every smartphone on the market, however there are quite a few reasons why this may not be the best solution.
Last week I spoke with Wendy Hammond, the general manager of Navman Australia.
Listen below as we discuss some of the license restrictions that make using a smartphone for navigation illegal, plus the benefits of a dedicated GPS device, especially for new drivers.
Suggested GPS devices (from Navman) for learner drivers include;
The MOVE75 (RRP$129), MOVE85LM (RRP159) and EZY450LMT (RRP169)