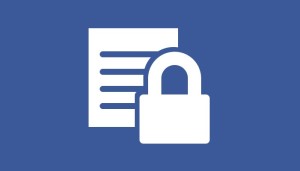 When you post a status update or photo on Facebook you probably assume that it's just going to be seen by your close friends and family, but it all comes down to your privacy settings.
When you log into Facebook, click on the padlock icon at the top right of the screen and select "who can see my stuff" from the drop down menu.
From here you can determine the default setting for everything you post on Facebook and restrict access to just people on your friends list to tighten up privacy.  It's also worth looking at the settings for 'who can contact me' and 'how can i stop someone from bothering me'.
More information on controlling your privacy on Facebook can be found HERE.