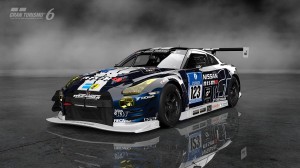 When it comes to racing games, the ultimate title for Playstation is Gran Turismo. The franchise has just celebrated it's 15th year with the launch of Gran Turismo 6 for Playstation 3 and Playstation 4 and it still delivers the most comprehensive and realistic driving experience you'll find in a video game.
GT6 now features a new game engine, over 1200 possible cars to drive plus the inclusion of the Bathurst Mt. Parorama track definitely gets the thumbs up…and for me the menu system is also better (easier to follow) compared to Gran Turismo 5.
If you're a fan of driving and racing games, you will enjoy indulging many hours in this game. More on Gran Turmiso 6 HERE.