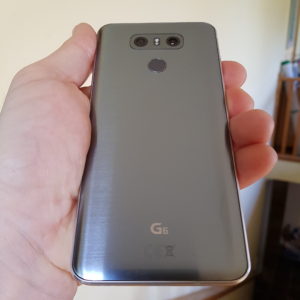 There are some really great premium smartphones on the market right now, however most of them also come with a very premium price (upwards of around $1200).    The good news is that you can still get a really great premium device that will do everything you need it to without blowing out your budget.
One of the best examples of this, that I've had some hands-on time with, is LG's G6.
If you're looking for a big-screen smartphone without the big price tag then this may just be the handset for you.
In keeping with the current trend in smartphone designs the front of the devics is 'all screen'.  It's physically smaller than Apple's iPhone 8 plus, yet it boasts a larger screen at 5.7 inches (iPhone 8 is 5.5 inches), with a higher resolution display.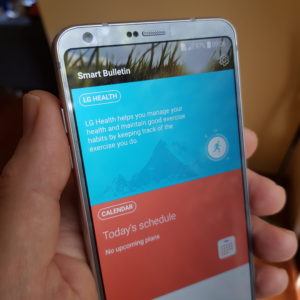 One of the ways LG has achieved this is by moving the combined home button/ fingerprint sensor to the rear of the phone, under the camera, which for me makes much more sense when using the device with one hand.
Overall the LG G6 shapes up as a great looking, powerful android smartphone for the users not wanting to wade into the $1000 plus market.
You'll find full details, including technical specs on this device at http://www.lg.com/au/smartphones/lg-LGH870DS-g6-smartphone