LG's CES2019 media news conference in Las Vegas earlier today was packed with significant announcements around the future of 5G smartphones and even smarter AI in their range of ThinQ appliances & devices, however there were two reveals that managed to stir the early morning media attendees (including myself).
First, lets talk Beer with LG Home Brew – Yes they are bringing out a home brew beer maker and it appears to function as easily as a capsule coffee maker (although not instant).
Ok, so LG Home Brew was unexpected and pretty cool, however LG had something much more impressive to show – their new OLED Roll Up TV. This TV screen rolls away into its base. The short video below pretty much explains all you need to know.
Actually let me give you just a bit more information about this new LG Signature TV.
The LG SIGNATURE OLED TV R (model 65R9) is a TV with a screen that appears to magically roll way when not in use…or partially roll away for different modes of use such as viewing information such as time and weather. This is a real game changer, moving away from the traditional idea of a TV occupying wall space full time.
As with the rest of the 2019 LG TV line up this new Signature OLED TV is compatible with Amazon Alexa, Google Assistant and also supports Apple AirPlay 2 and HomeKit.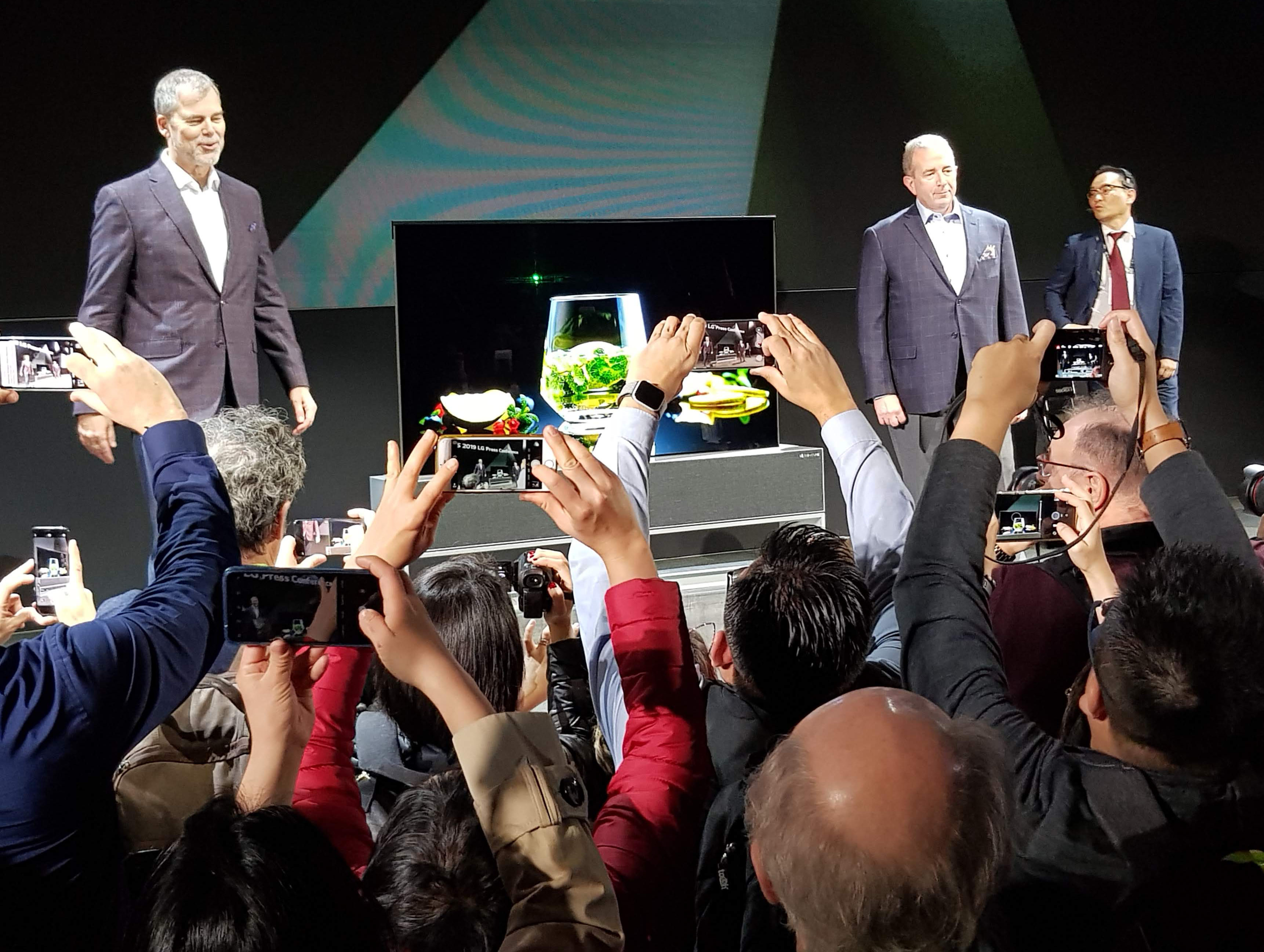 You'll find more reveals from LG on their official website.