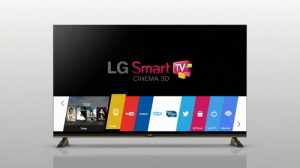 Smart TV is about to get simple with new technology from LG.  
If you think back to early Smart TV sets they were often frustrating and difficult to use, and while there's definitely been some improvement in this area, LG has just unveiled a new Smart TV platform to be delivered this year.
LG are confident that users will find their WebOS for LG Smart TVs a truly enjoyable, non-frustrating, experience and they will be implementing the technology into 70 percent of their SMart TVs globally this year.
Just like Microsoft Office had 'clippy, WebOS will feature an animated character named BeanBird to help users setup their smart TV and give advice where needed.   
WebOS LG Smart TVs are set to arrive later this year.